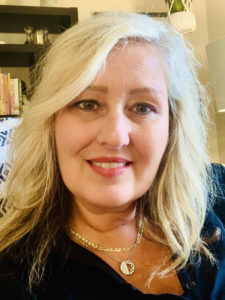 Andrea has been providing outpatient psychotherapy services to children, adolescents, and adults since 1990.  Individual, family, marital, and group treatment modalities are utilized to address multiple symptoms, diagnoses and issues.  Areas of experience include, but are not limited to, the following:
Depression
Anxiety and Panic Disorder
Grief and Loss
Sexual Trauma
Self Esteem and Body Image Issues
Marital, Premarital, Relational, and Interpersonal Issues
Communication and Conflict Resolution Strategies
Relaxation and Stress Reduction Skills
Spiritual Matters as requested
Situational Stressors
Mrs. Adams is a Licensed Clinical Social Worker in the State of Indiana.  She received her Bachelor of Social Work from the University of Southern Indiana in 1989.  Her Master of Science in Social Work was obtained in 1990 from the Kent School of Social Work, University of Louisville.  Andrea is an active member of the American Association of Christian Counselors.